Lunar Images, Current
January 25, 2018.  Here is a nice view of the crater Clavius in the southern highlands.  Taken at f/6.7 with the ASI-1600MM on the red beam of my ONAG/focal reducer attached to the C14.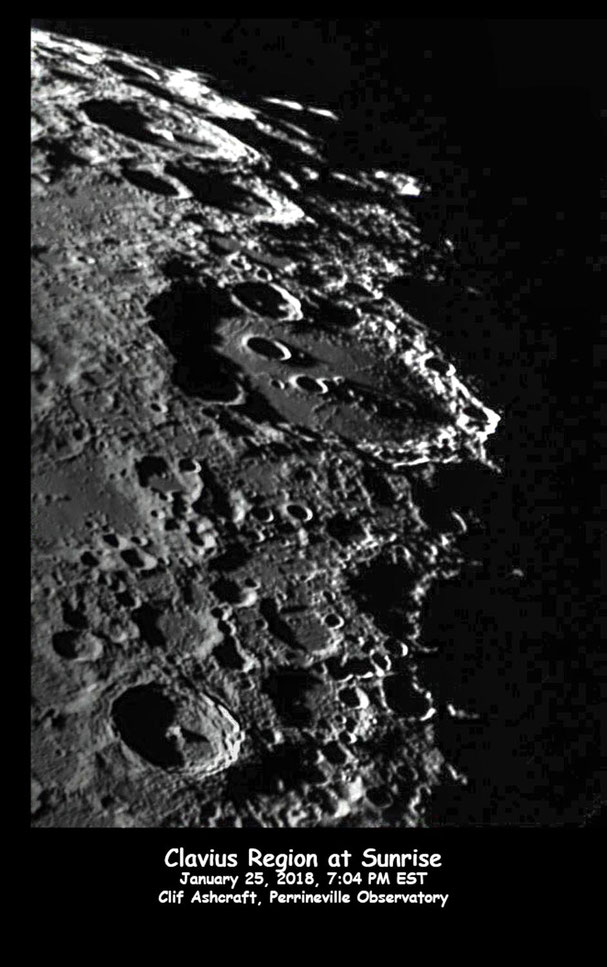 January 25, 2018.  The southeastern part of Mare Imbrium with the Lunar Appennines which form the boundary.  The crater Copernicus is exactly on the terminator.  The craters Pytheus and Lambert are to the north on the terminator, and the crater Eratosthenes lies at the western end of the Appennine chain.  Above it is the crater Timocharis, its floor deep in shadow, and to the right is the ringwall crater Archimedes with a lava flooded floor.  To the right of Archimedes are the craters Aristillus (above) and Autolycus (below).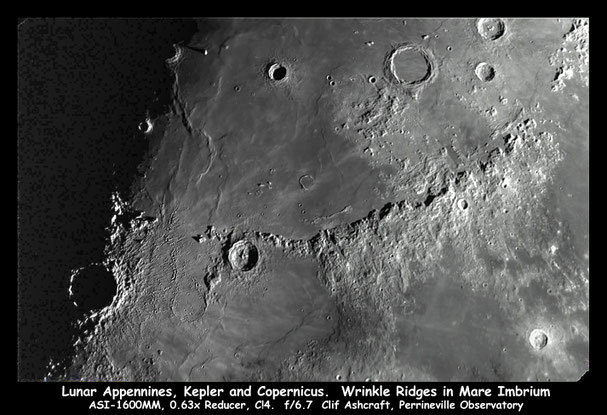 January 25, 2018.  Here is a nice view of the northern polar region including the appropriately named Peary and Byrd craters.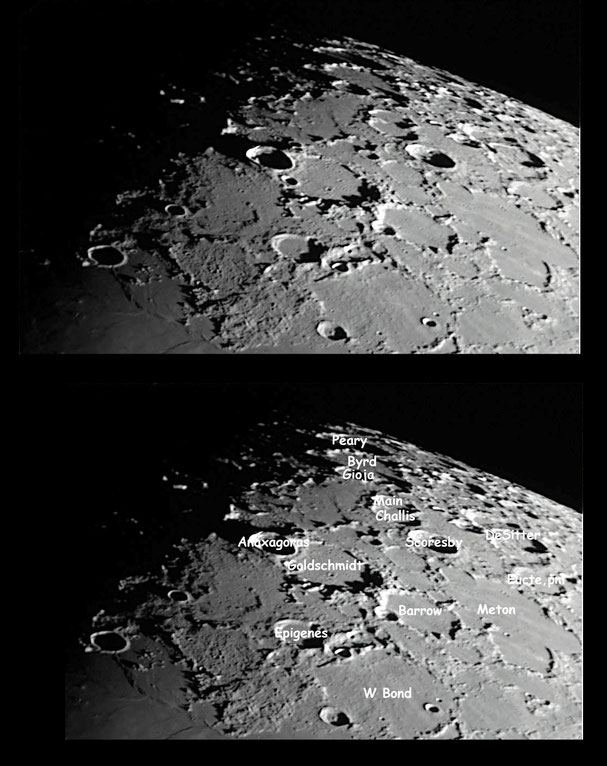 January 25, 2018.  The image below shows the importance of viewing features on the moon at different angles of illumination.  Note the curious formation on the lava plain to the west of the Tenerife mountains.  It is indicated by a red arrow.  To my eye it looks remarkably like a rectangular fortification surrounding a tower.  Defending against whom, one wonders?  The enlargement below at a considerably higher solar angle shows that the fortifications and tower are an illusion created by the low angle of illumination in tonight's image.