Lunar Images, Current
Below are some enlarged clippings from the 5.13 day old crescent moon imaged on May 27, 2020.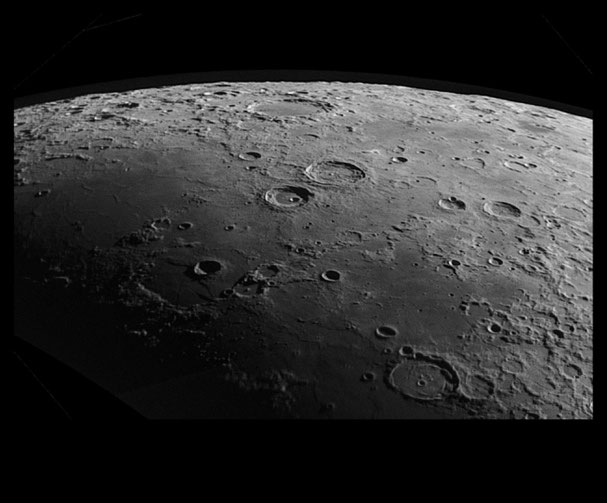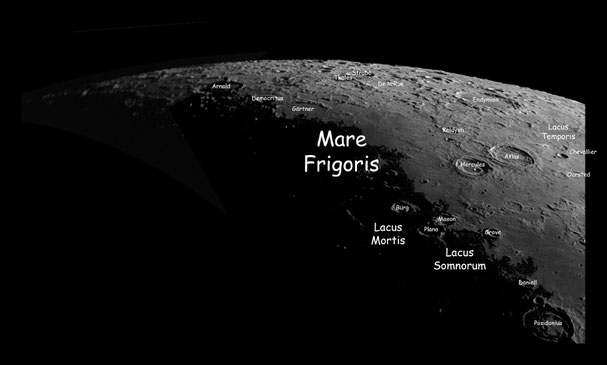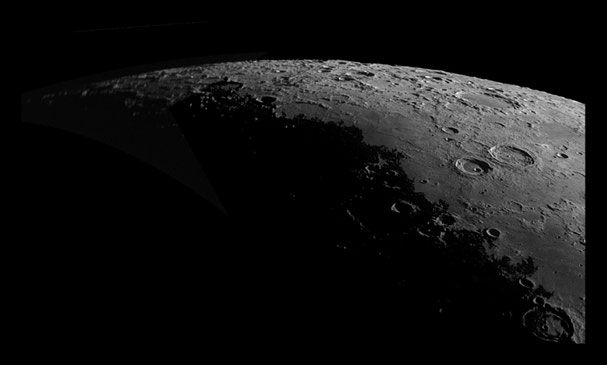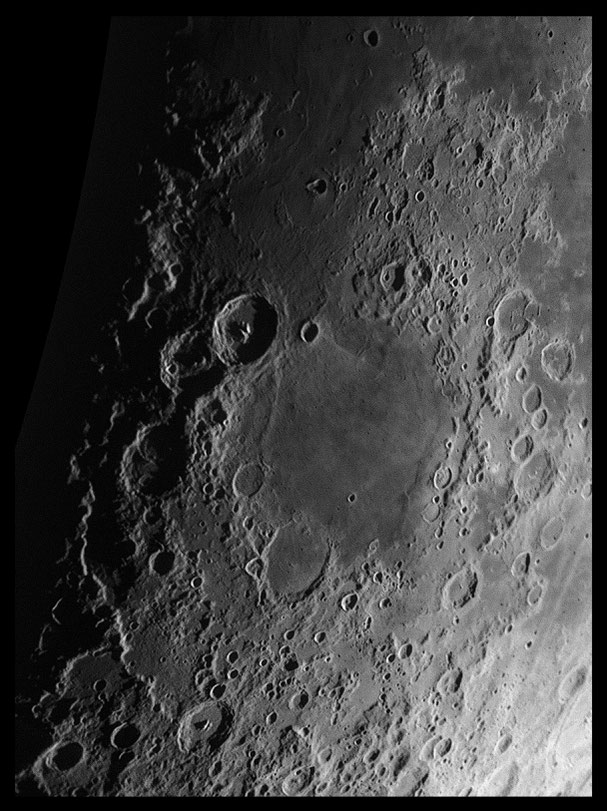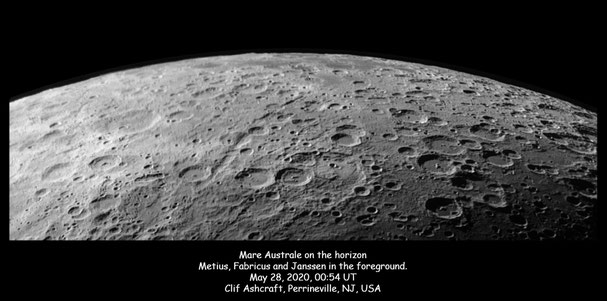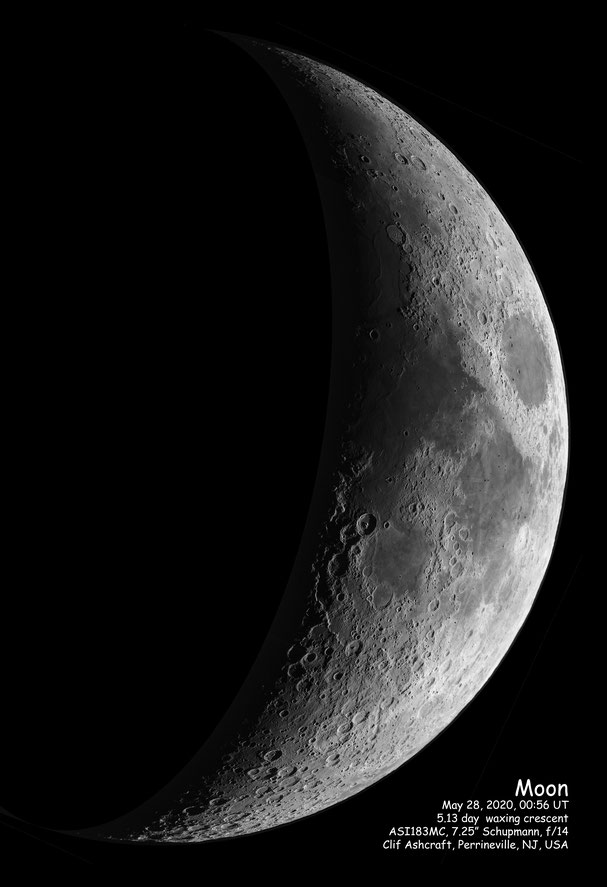 May 26, 2020.  I obtained 5 images with the ASI174 at the f/10 focus of the LX50.  Processed two ways.  As monochrome, to give the grayscale image and as color.  The color image was pushed to maximum color saturation to reveal differences in Mare Lava composition.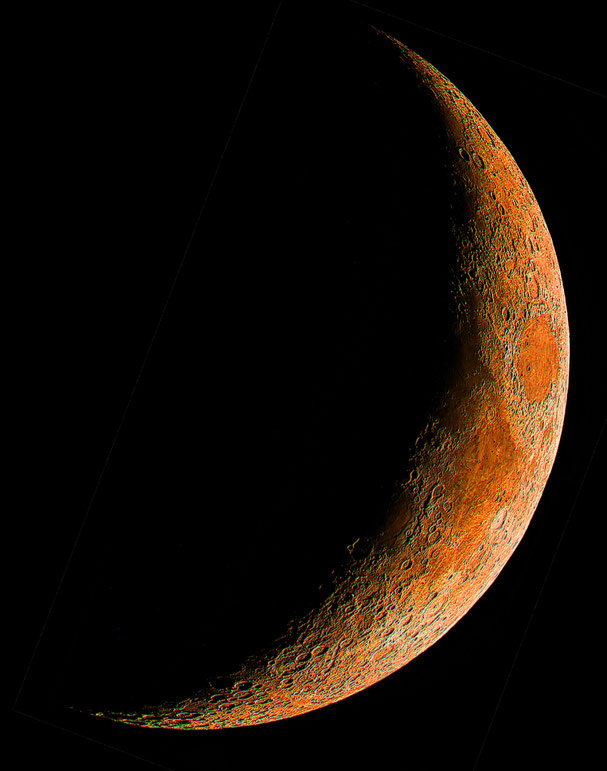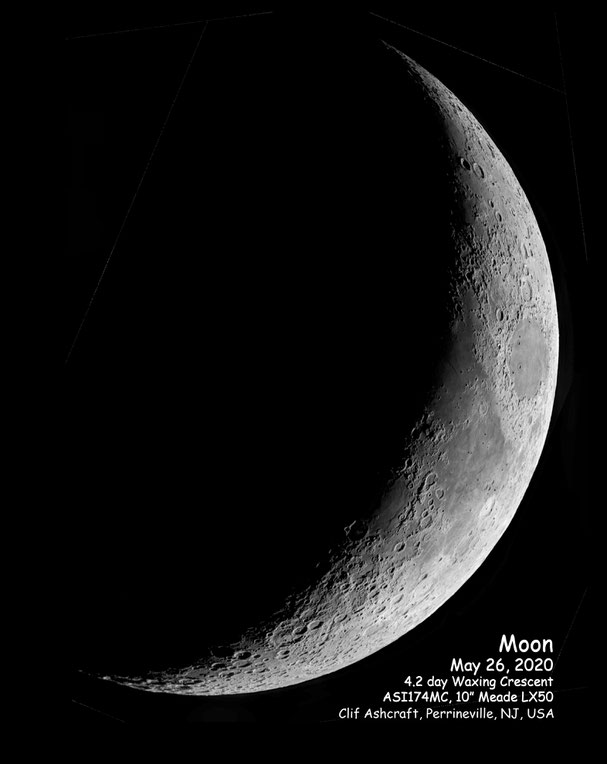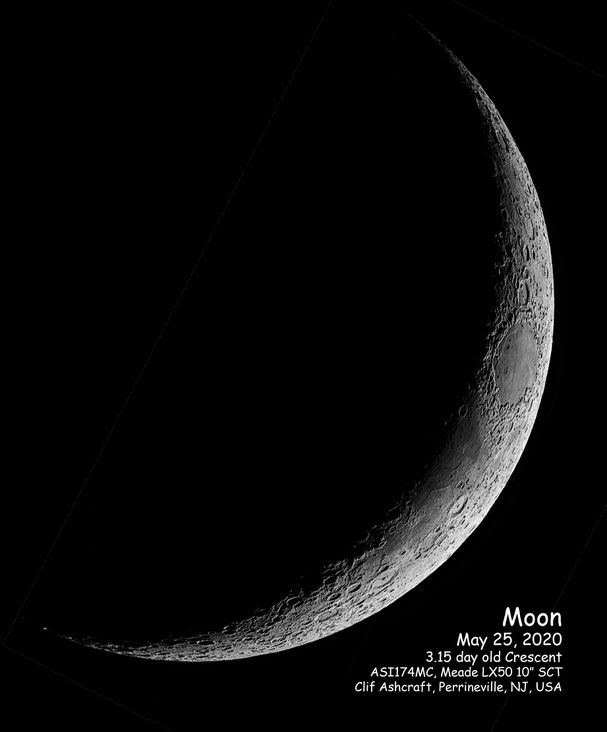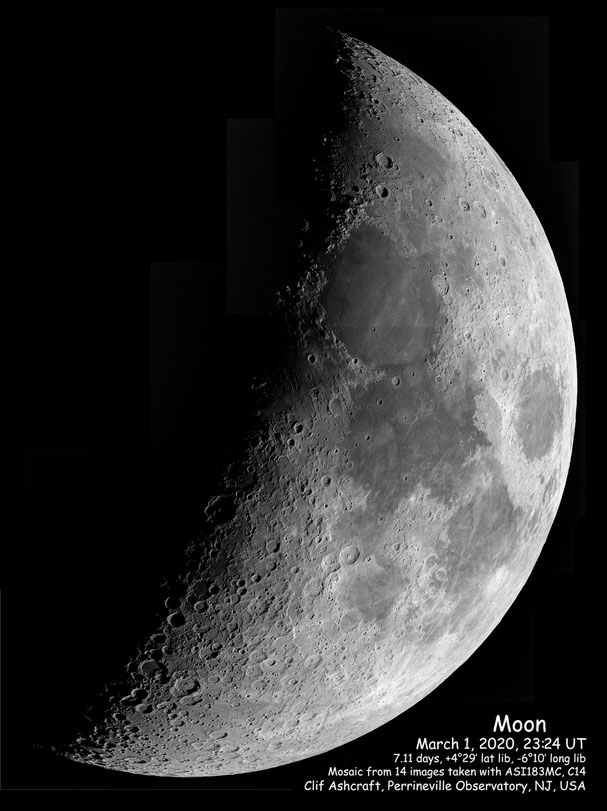 March 1, 2020     After a protracted absence while recuperating from a knee replacement, Chewie and I made it out to the observatory tonight.  Seeing was only average, but I took two sets of 14 thirty second videos of the moon using the ASI183MC camera at the f/11 focus of my C14.  An exposure of 0.77 msec was used to take the videos and 280 frames were in each video.  They were processed using Autostakkert 3, keeping the best 15% of the frames.  The resulting stacks were sharpened with wavelets using Registax 6 and composed into a mosaic using Photoshop Elements.  Finally, 4 different images of progressivly brighter levels were saved out and converted into an HDR image with Photomatix Essentials.  The image displayed above was obtained from the second set of videos taken against the last part of twilight.  Click on the image to expand it to full screen.  The clipping from the region around Theophilus, Cyrillus and Catharina below shows that reasonably good resolution was obtained in spite of the seeing.  Also, see the region around the craters Aristoteles and Eudoxus.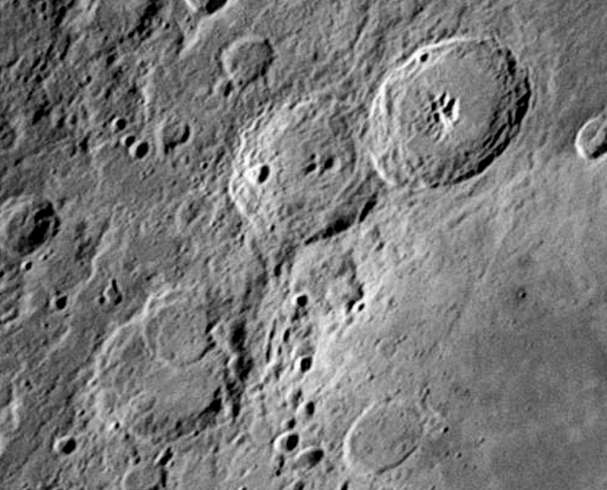 Theophilus, Cyrillus and Catharina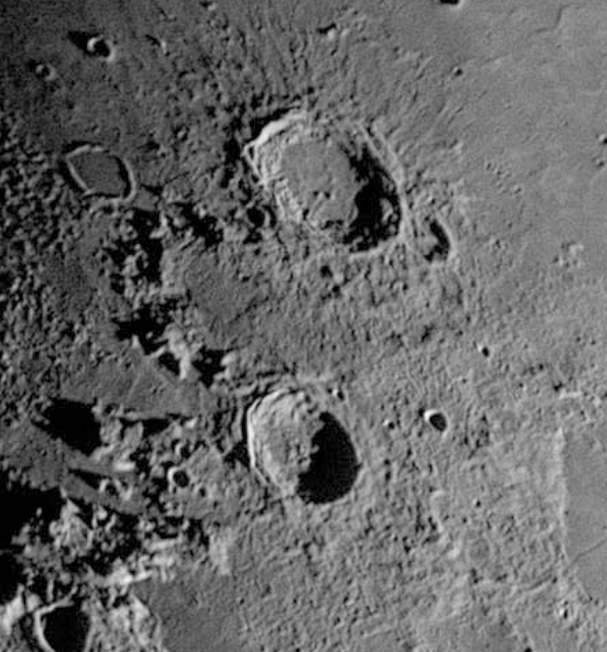 Aristoteles and Eudoxus